Welcome Cleaners!
After a distressed phone from your clientele, it is time to truly begin your preparations. They will ramble and very often will be angry, but this will always boil down to a short message to you.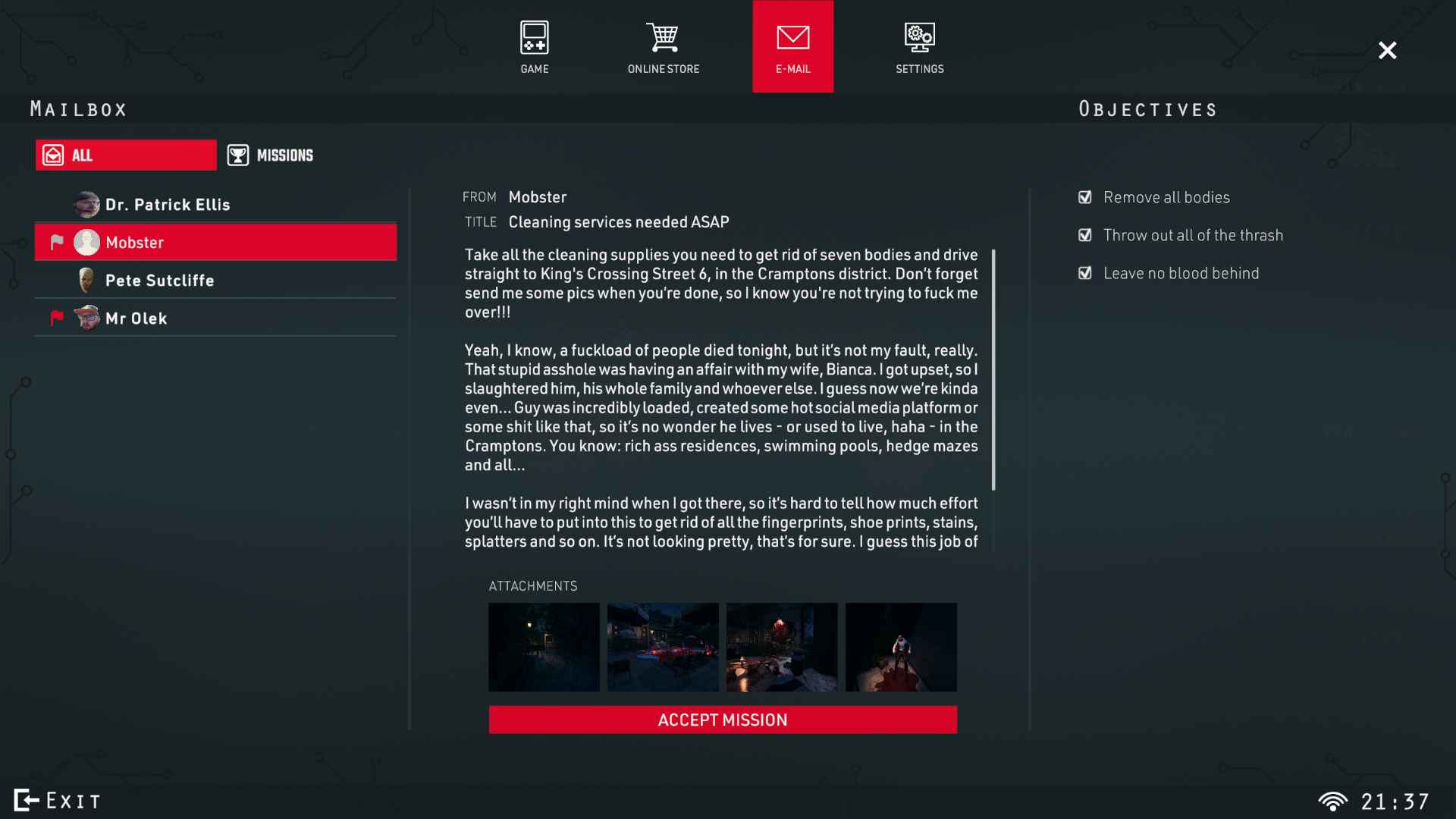 To accept your mission you must enter the deepest cavities of the deep web. On a very secret email address, you will get some of the details as well as pictures of what will be awaiting you. The mission descriptions will vary from giving you important information to rambling of panicked idiots. But to some extent, they will help you assess what you need to take with you. Once you accept the mission you can head to your car.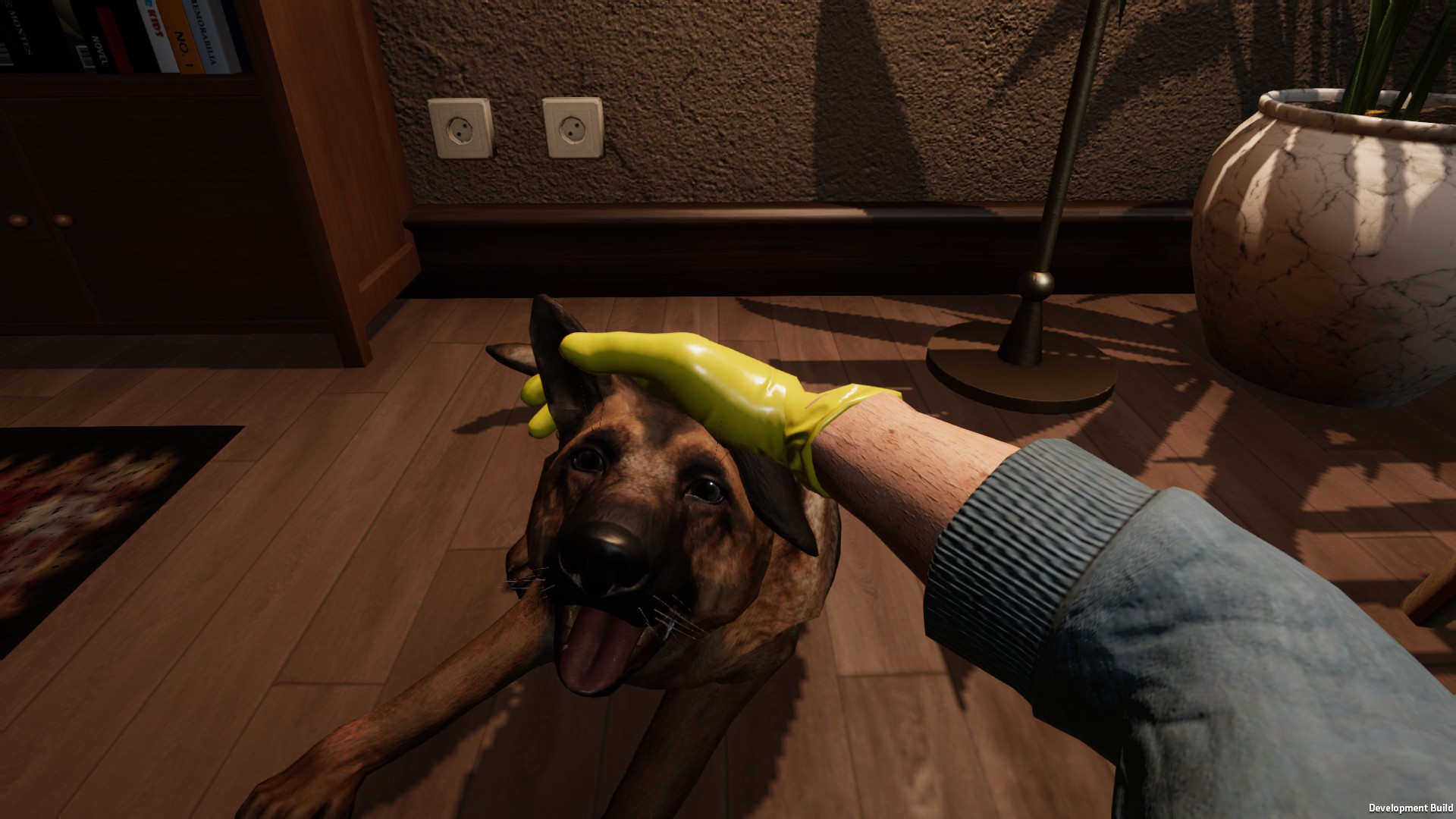 On your way to the car, don't forget the pet your dog for good luck! He may not be able to join you on-site, but rest assured that he will be patiently waiting for your return. Maybe you can play some catch later on?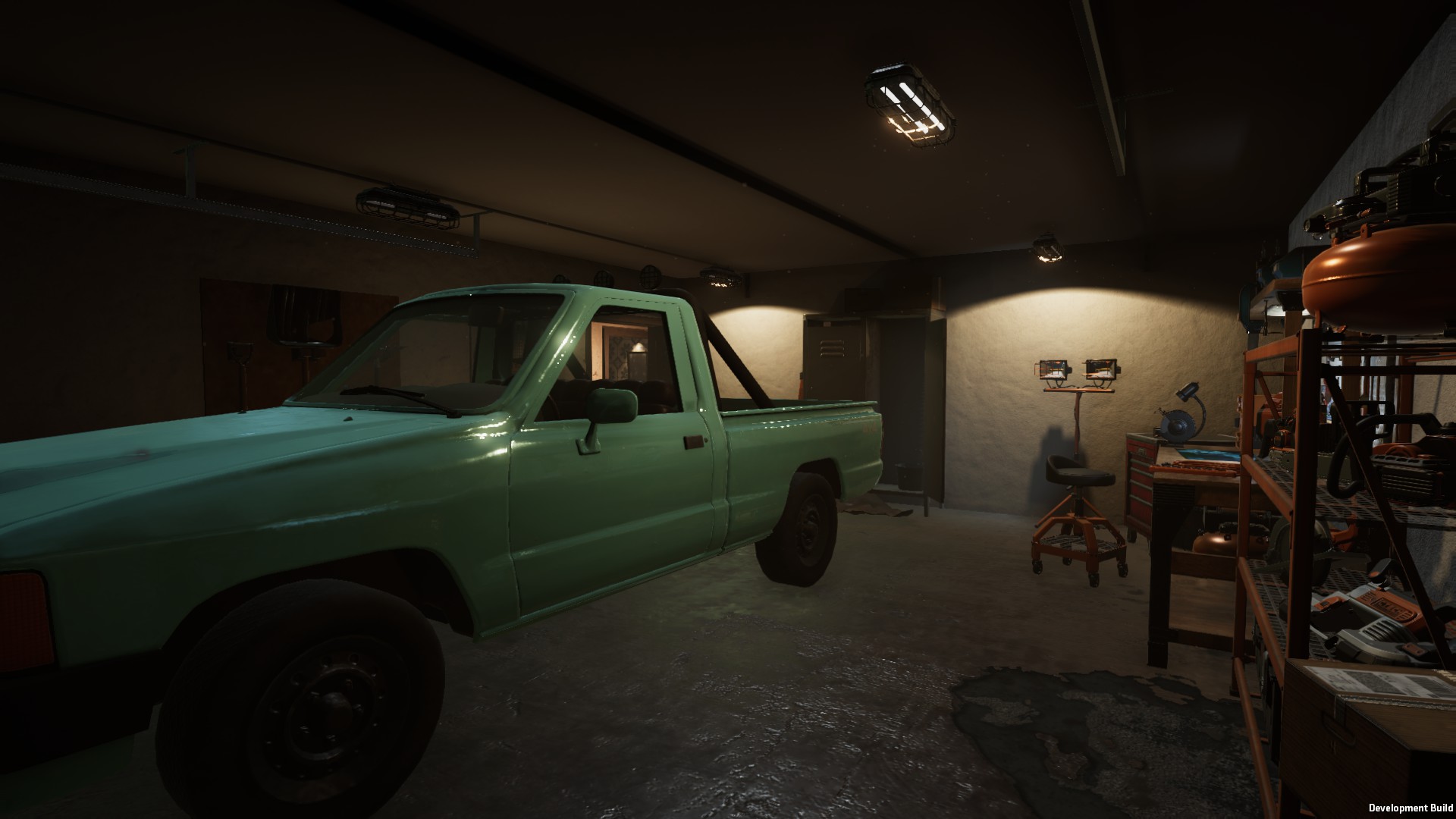 Your truck will be your command center, as it is not only your way of reaching the work site but also the collection site and transport for all the garbage later on. It makes sense then that you will begin and end your adventures by jumping behind the wheel.
The beginning of every mission will differ, as different people will ask you to clean the grossest of places, but you will be able to prepare and relax at your house as you accept various missions. We're still looking for the dog's name, so if you have some propositions let us know! We're waiting for your idea in our discord and social media!
The Devs