Welcome Future Presidents!
The time has come to have a little chit-chat about the last few years of development. Some of you are new here, others have been with us for years, and all of you are waiting for the next week's release! We dug up some ancient screenshots and decided to unearth some old features that haunt us to this day. Some of them got substantial upgrades while others were banished to the shadow dimension.
The entire UI got a facelift, we decided to ditch the see-through brown color scheme and make the game actually pleasant to look at. Reading is a huge part of the playthrough, so better contrast and nicer colors will strain your eyes much less.
The map has gone through more iterations than we can count. To reach this state of readability we had to change almost everything a couple of times. Countries show their names in a more readable manner and filters will help you optimize your strats. Even interactions have become more cohesive and readable.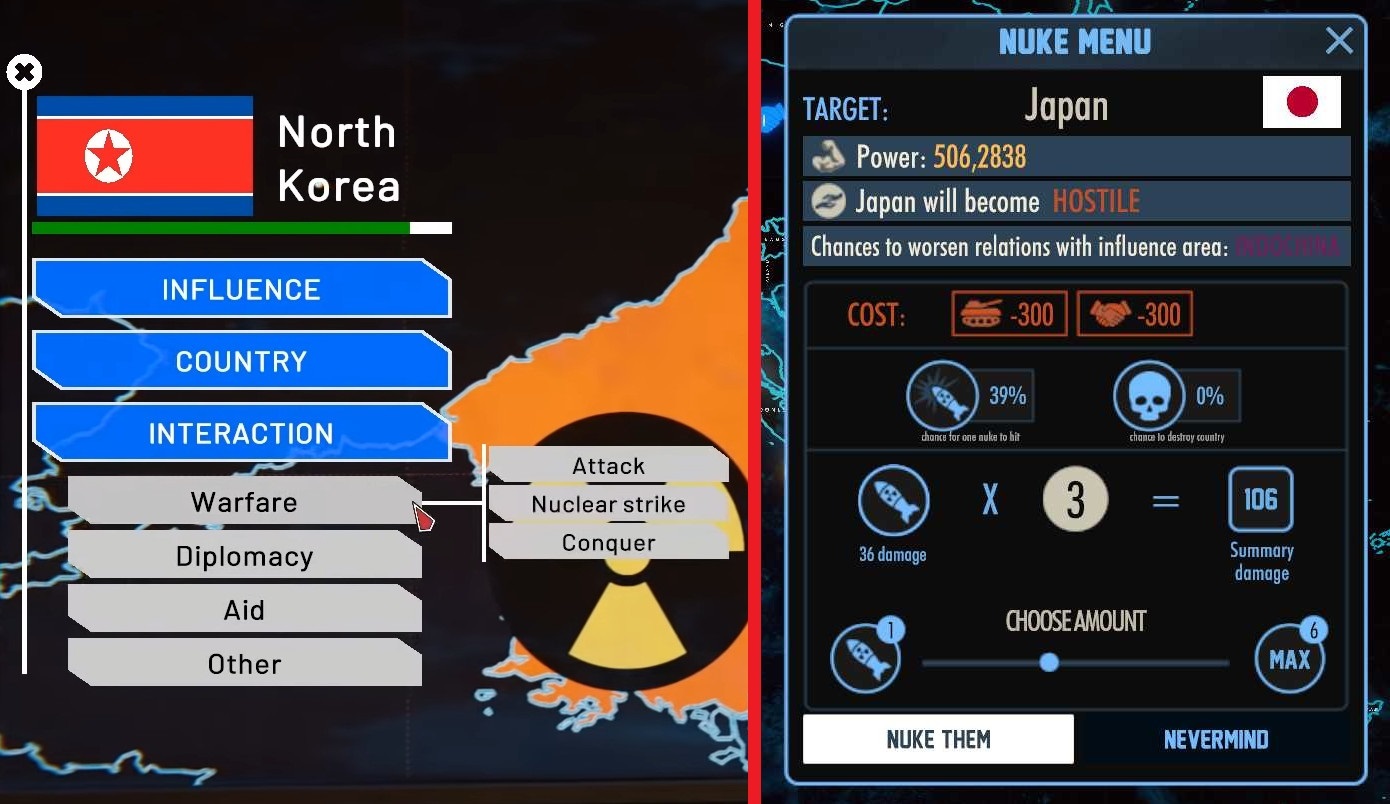 Stats may seem the same, but a lot has changed under the hood. They have become much more predictable and easier to understand. We added helpful hints to allow so more controlled drops and rises.

The game's internal websites were given a more modern look. They no longer look like something straight out of the 90s. News sites will be one of the most crucial sources of knowledge when it comes to your citizens' opinions.

The Oval Office doesn't look like a mix of random assets anymore. We fixed the horrible lighting and installed new furniture. On top of that, we added a brand new set, which will be a part of the overall experience, so have fun in the Air Force One.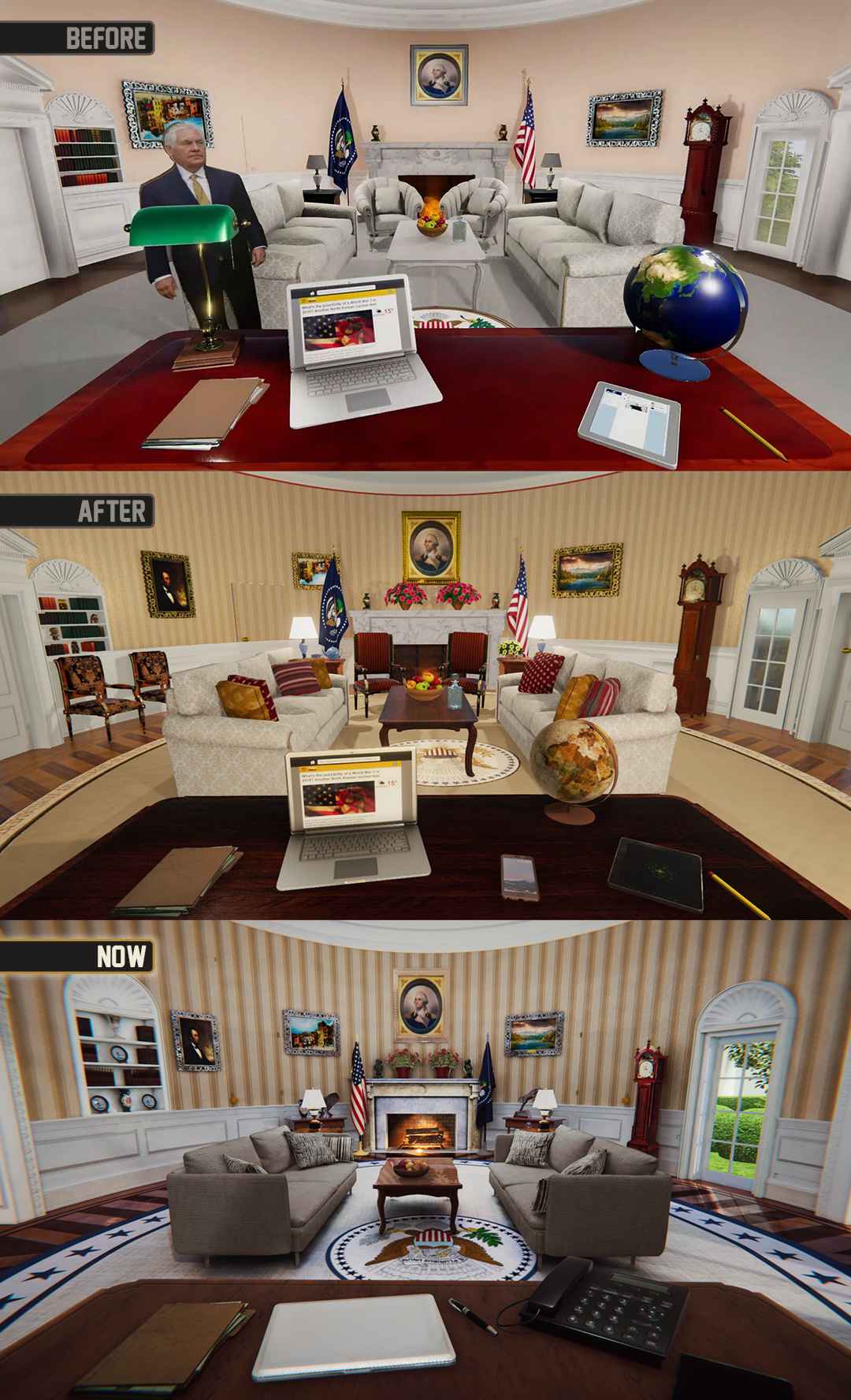 We dropped the card game, who wants to play a dumbed-down version of war with coin flip? In its place, we added new features we hope you will like. Negotiations have become much more immersive, as they are a part of the story and crisis that you will have to survive through.
When works on I Am Your President started we were much younger and it taught us a lot. In the end, this game tested our abilities and challenged our ambitions. This has been a crazy journey for the entire team as well as all people who have supported us over those years. So we hope that you enjoy our experiment as much as you enjoyed the Prologue we released before.
Thank you for your patience and support, we could have not done this without you.
The entire Dev Team