Dear Community!
Before you develop sprawling cities on this untouched land, take a moment to look at the large open fields. Waving grass dances to the wind and a variety of trees change colours through the seasons. This may be a small detail but nature surrounding your city will be the most beautiful backdrop.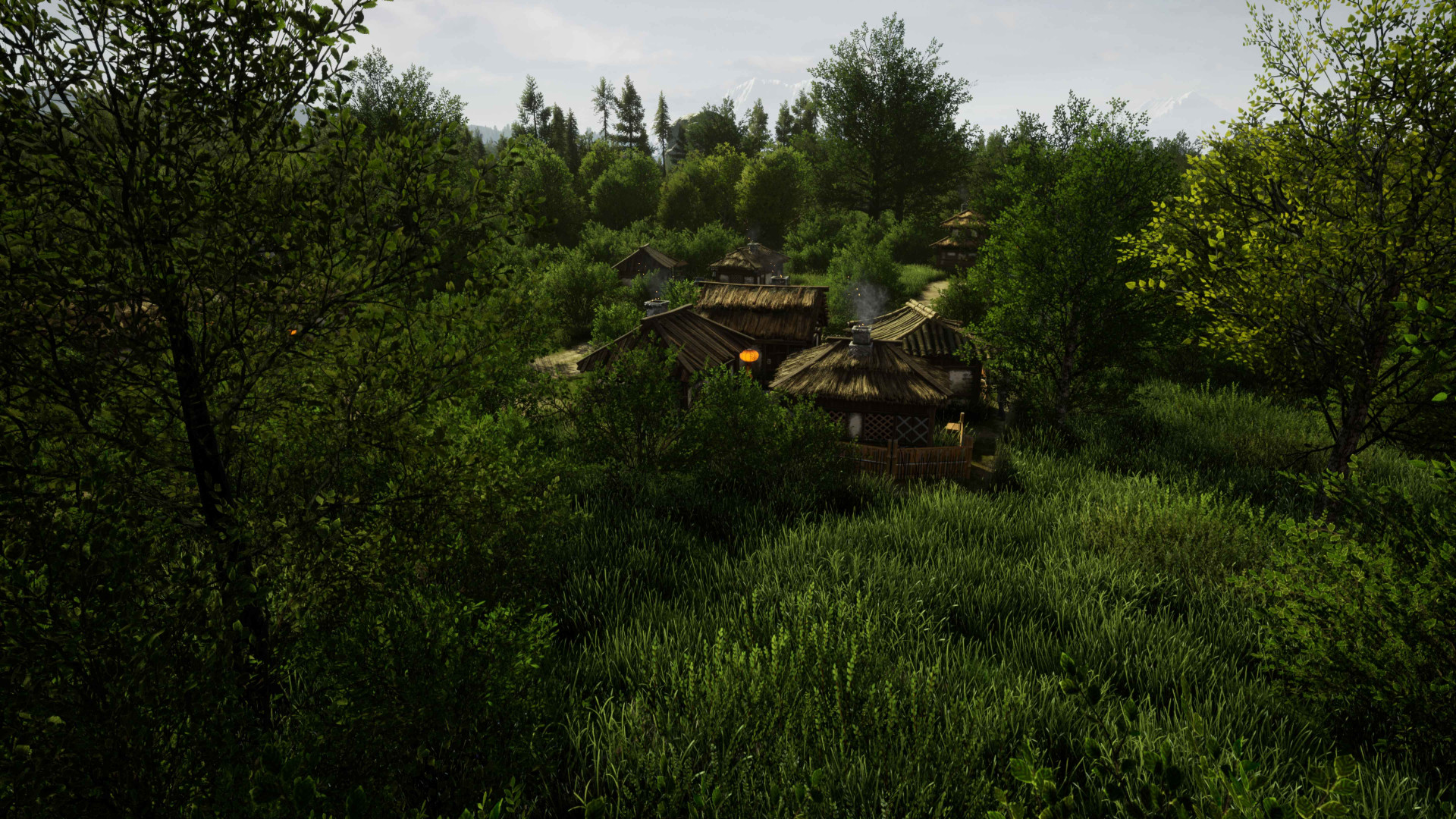 We're aiming to create a complex palette of colours in which the cities will be the main focus. The lush plant life will bring out the best of the buildings' colours. We've already talked about a wide variety of trees, so it's time to mention the tiniest of plants. The most base layer of the greenery cake is the grass. It may not seem like a lot, but it will be key to the seasons changing.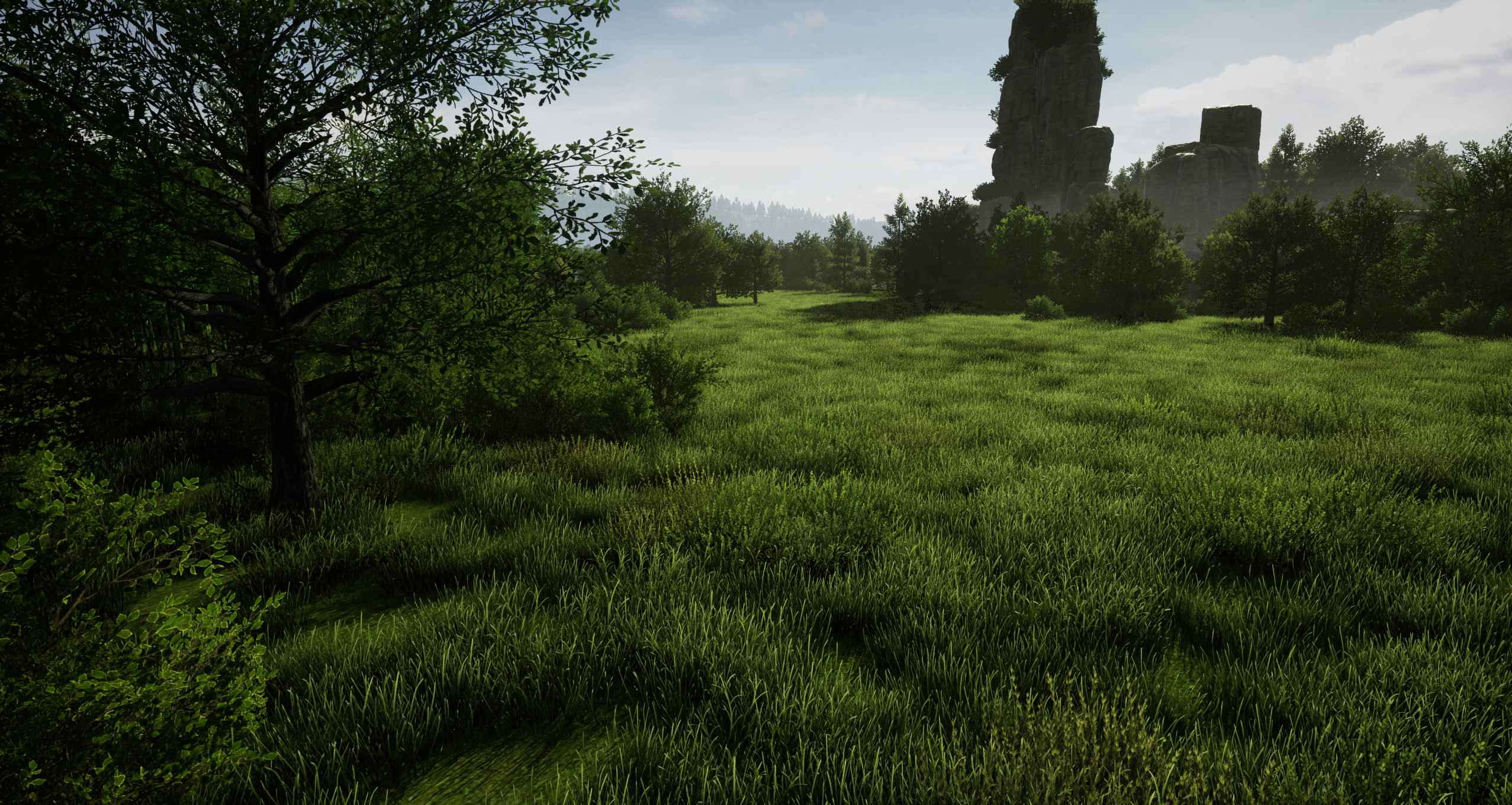 Masks in Unreal Engine allow us to place thousands of small tufts of grass all over the map. This will also allow for ease of access, so we can change and tweak colours depending of the time of year. Seasons will visually indicate the gameplay changes. Harsh winters will stop food production and increase the amount of fuel our citizens need. So observe nature to prepare for the upcoming hardships.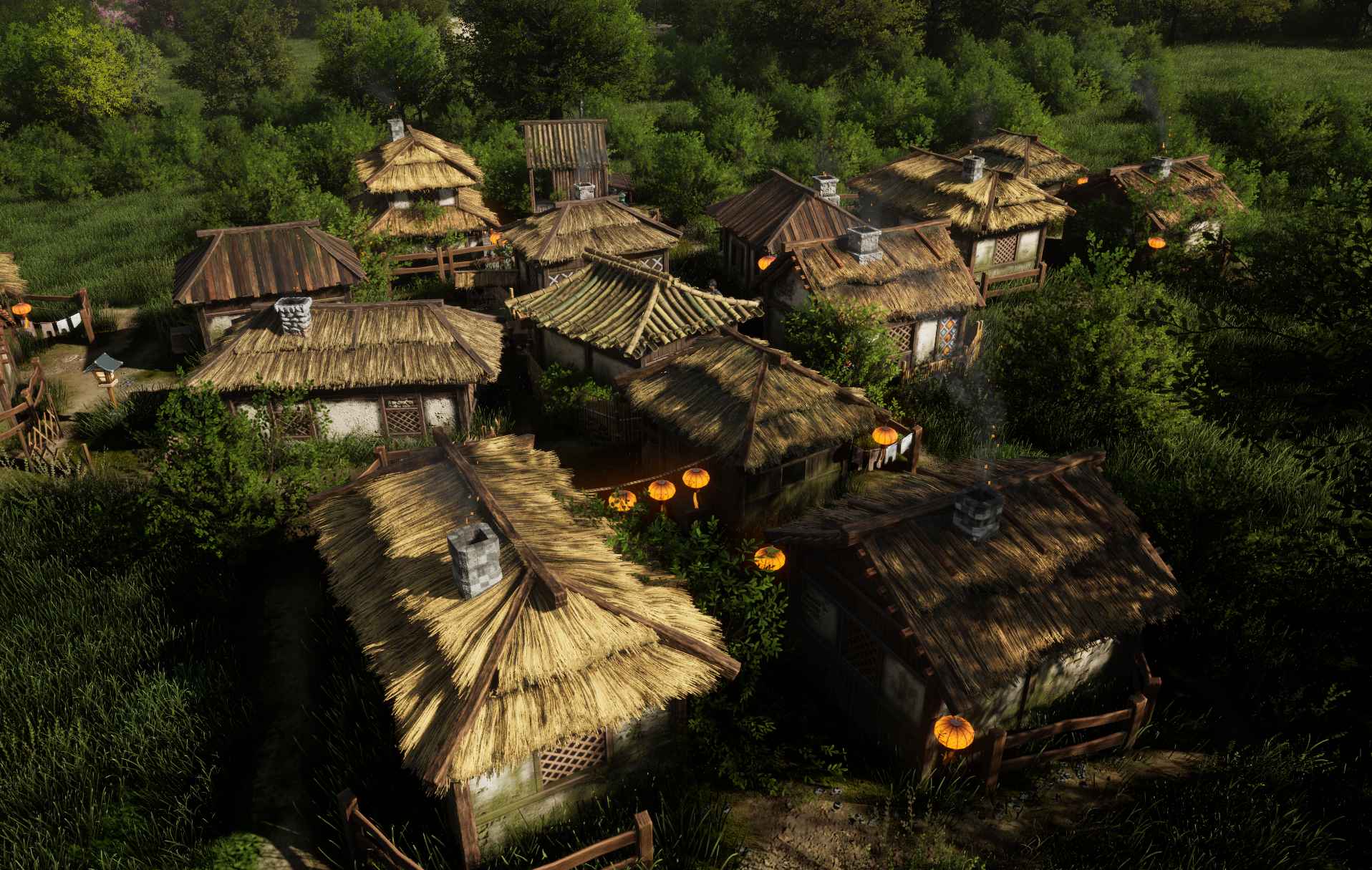 We're starting the year of the rabbit with a bit of information about grass and more flora. Let us know how you are planning to incorporate natural beauty into your cities. Will you have spaces for rabbits and ducks to relax and frolic around? Remember that including trees and green spaces is key to creating balance and making people happy.
Can't wait to hear about your dream cities.
See you soon!
The Devs