Hello, Cleaners!
Every professional knows that cleaning up blood and dragging out bodies is not the be-all and end-all of cover-ups. You will be faced with many items which could lead the investigators to you or the people you are paid to protect. Every square inch of each room has to be void of any evidence and even the smallest items have to be collected and safely disposed of.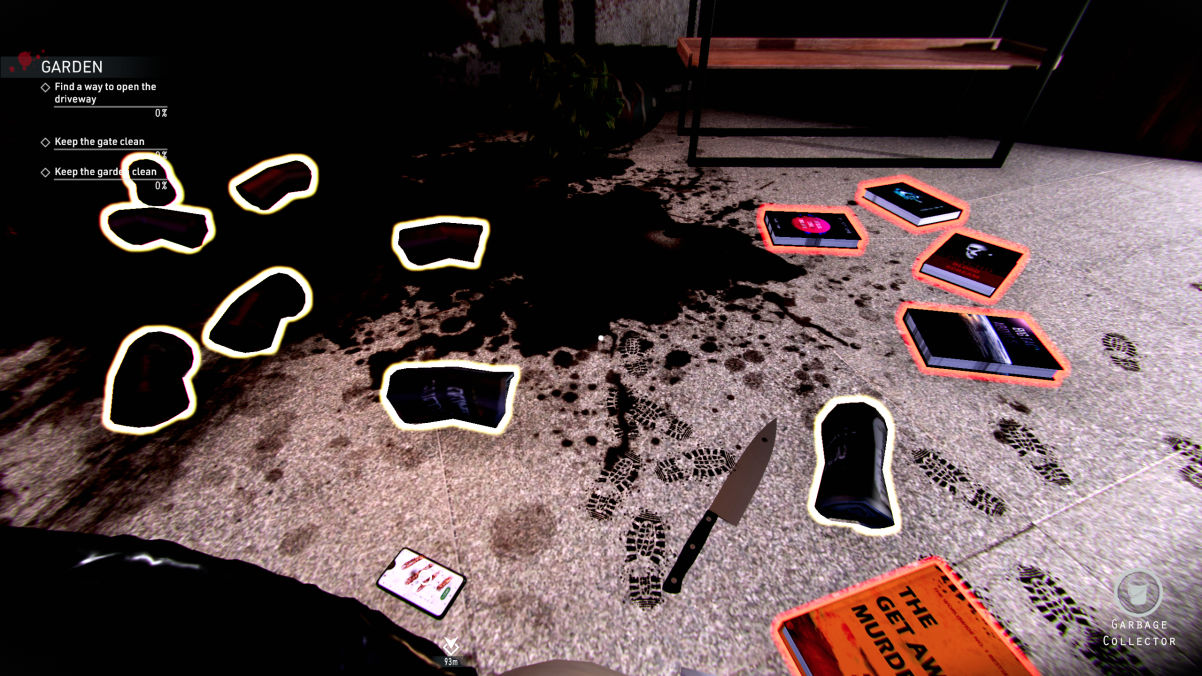 No one is surprised that violent crimes leave tons of evidence behind. There is SO MUCH to pick up! This is why you carry a trash can on you. Once you take it out of your inventory, you can see the evidence which you have to get rid of. A system of highlighting items will be helpful in finding things in places you might have not looked before. Anything from empty bottles of a party gone wrong to bullet shells and murder weapons has to be cleared out before the police arrive. This includes any items you might have brought to the crime scene yourself.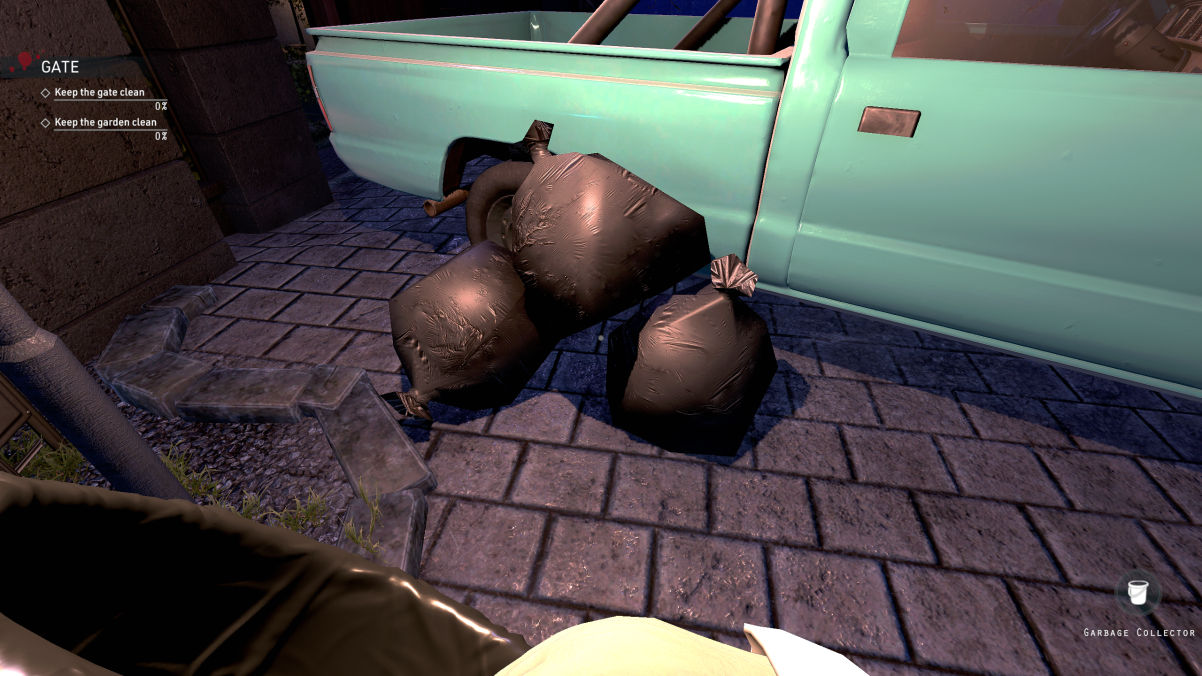 When your trash can fills up, it will automatically place all collected items into trash bags which can be easily transported to your truck. Those bags can be put into boxes and crates or carried in your hands. While the trash can has a limited amount of space in it, your car definitely has enough space to transport everything you want to take with you. It's almost like it has unlimited space on its cargo bed or you have epic packing skills… Like every good father does.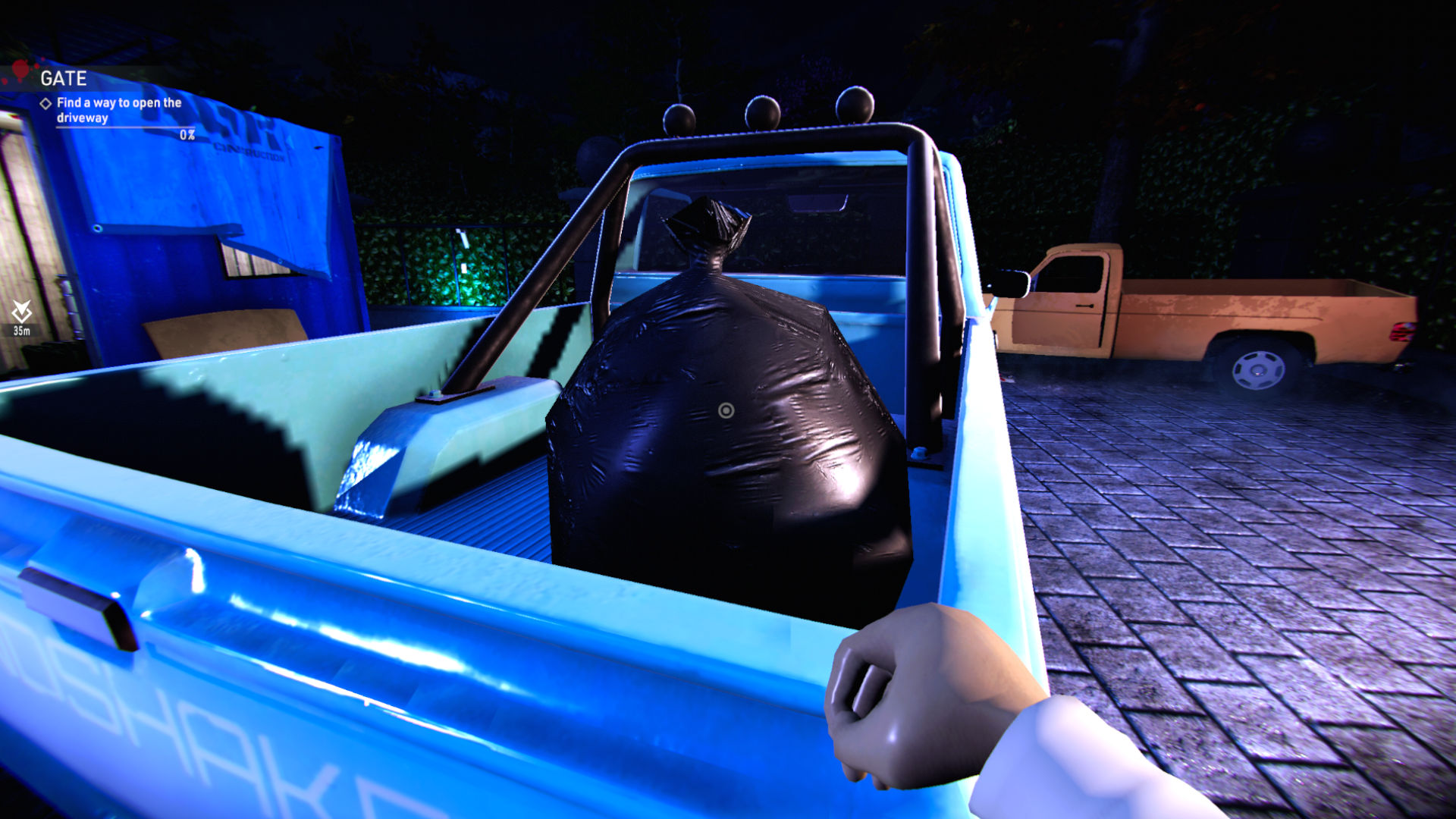 Just like the majority of your equipment, the trash can will be subject to upgrades over time. You will be able to collect larger amounts of items and stuff more of them into trash bags. So even if at the beginning you will fill one trashbag after another, the good news is that you won't have to worry about running out. Since there will be a lot of things to pick up, we don't want you to clutter your entire inventory with tons of empty trash bags. You must have space for so many cool tools, detergents and devices.
So with every tool available to you, we are looking into making it efficient and fun to use. What do you think? What functionalities would you like to see attached to this specific mechanic? Let us know as we continue to implement and improve more and more mechanics. We're always open to suggestions on our Discord and social media.
See you there!